Veille bibliographique
Cette rubrique vous propose des résumés d'articles autour du comportement animal. Pour accéder à l'archive complète (2423 articles), rendez-vous dans la partie réservée aux adhérents.
Si vous n'êtes pas encore adhérent, vous pouvez néanmoins consulter ce petit échantillon sélectionné pour vous par vos confrères.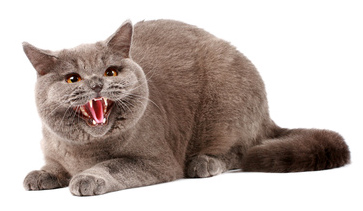 Guidance for Industry - Estimating the Maximum Safe Starting Dose in Initial Clinical Trials for Therapeutics in Adult Healthy Volunteers
U.S. Department of Health and Human Services Food and Drug Administration Center for Drug Evaluation and Research (CDER)
11th Annual Meeting of the Italian Association of Equine Veterinarians (Italy - 2005)
Abnormal Behavior In Horses Of Tehran's Ridding Clubs
Mohsen Ahmadinejad* (Bvsc. DVM, PhD); Habibi Porya§ (DVM)
2006 World Congress WSAVA/FECAVA/CSAVA
Understanding how dogs learn: importance in training and behavior modification
Karen L. Overall
2007 North American Veterinary Conference: Small Animal and Exotics Section - Orlando, Florida, USA
Feline Behavior: Can Nutrition Really Make a Difference?
C.A. Beata
Storm and Noise Phobias
T.M. Curtis
32nd World Small Animal Veterinary Congress, 2007 - Sydney, Australia
Canine Enrichment
S. Dale
Dealing with Sound Phobias
S. Heath
Dispelling the Dominance Myth
S. Heath
Feline Enrichment
S. Dale
Feline Housesoiling
S. Heath
KITTY-K Notes
S. Dale
Separation Anxiety in Dogs: Are we all Talking about the Same Cases?
D. Frank
Sexual Behaviour in the Dog: How to Differentiate Normal and Abnormal Behaviour?
P. Pageat
Stress During Hospitalization in Dogs and Cats: Consequences and Prevention
P. Pageat
50th Annual Convention of the American Association of Equine Practitioners, 2004 - Denver, CO, USA
How to Stop Aggression and Other Behavior Problems in Horses Using an Electronic Collar
M. A. Kennedy
65th SCIVAC Rimini International Congress, Rimini (2010)
Eliminazione inappropriata e marcatura urinaria : sintomo di malattia comportamentale
Sabrina Giussani, Isabella Merola
La terapia comportamentale: un punto di incontro tra specialisti
Isabella Merola, Sabrina Giussani
Terapia farmacologica e feromonale dell'eliminazione inappropriata e della marcatura urinaria
Sabrina Giussani, Isabella Merola
American Journal of Veterinary Research
Comparative bioavailability of fluoxetine after transdermal and oral administration to healthy cats
John Ciribassi, Andrew Luescher, Kirby S. Pasloske, Carol Robertson-Plouch, Alan Zimmerman, Liane Kaloostian-Whittymore
Comparison of the effects of adrafinil, propentofylline, and nicergoline on behavior in aged dogs
Christina T. Siwak, Philippe Gruet, Frédérique Woehrlé, Bruce A. Muggenburg, Heather L. Murphey, Norton W. Milgram
Correlation of dominance as determined by agonistic interactions with feeding order in cats
Rebecca J. Knowles, Terry Marie Curtis, Sharon L. Crowell-Davis
Effects of selegiline, phenylpropanolamine, or a combination of both on physiologic and behavioral variables in healthy dogs
Leah A. Cohn, John R. Dodam, Balazs Szladovits
Influence of familiarity and relatedness on proximity and allogrooming in domestic cats (Felis catus)
Terry Marie Curtis, MS Rebecca J. Knowles, Sharon L. Crowell-Davis
Applied Animal Behaviour Science
A comparison of behaviour in test and in everyday life: evidence of three consistent boldness-related personality traits in dogs
Kenth Svartberg
A new technique for monitoring the detailed behaviour of terrestrial animals: A case study with the domestic cat
Shinichi Watanabe, Masako Izawa, Akiko Kato, Yan Ropert-Coudert and Yasuhiko Naito
Assessment of equine temperament questionnaire by comparing factor structure between two separate surveys
Yukihide Momozawa (a), Ryo Kusunose(b), Takefumi Kikusui(a), Yukari Takeuchi (b), and Yuji Mori(a)
Breed-typical behaviour in dogs?Historical remnants or recent constructs?
Kenth Svartberg
Chronic increase of dietary L-tryptophan decreases gentle feather pecking behaviour
Yvonne M. van Hierden, Jaap M. Koolhaas and S. Mechiel Korte
Effects of neonatal handling on subsequent manageability, reactivity and learning ability of foals
Léa Lansade , Magali Bertrand and Marie-France Bouissou
Effects of short-term maternal separations on weaning stress in foals
C.P.H. Moons, K. Laughlin and A.J. Zanella
Ethotest: A new model to identify (shelter) dogs? skills as service animals or adoptable pets
Pia Lucidi, Nicola Bernabò, Michela Panunzi, Paolo Dalla Villa and Mauro Mattioli
Evidence for canine olfactory detection of melanoma
Duane Pickel, Glenda P. Manucy, Dianne B. Walker, Sandra B. Hall and James C. Walker
External factors and reproducibility of the behaviour test in German shepherd dogs in Switzerland
Thomas Fuchs, Claude Gaillard, Sabine Gebhardt-Henrich, Silvia Ruefenacht and Andreas Steiger
Genetic parameters and environmental effects which characterise the defence ability of the Belgian shepherd dog
Jean-François Courreau, and Bertrand Langlois
Heart rate and behavioural responses of dogs in the Ainsworth's Strange Situation: A pilot study
Clara Palestrini, Emanuela Prato Previde, Caterina Spiezio, and Marina Verga
Intercat aggression in households following the introduction of a new cat
E. Levine, P. Perry, J. Scarlett and K.A. Houpt
More than just a word: non-semantic command variables affect obedience in the domestic dog (Canis familiaris)
M. Fukuzawa (a), D.S. Mills (b), and J.J. Cooper (b)
Owner and cat features influence the quality of life of the cat
S. Adamelli, L. Marinelli, S. Normando and G. Bono
Parental care in free-ranging dogs, Canis familiaris
S. K. Pal
Results of a follow-up investigation to a clinical trial testing the efficacy of clomipramine in the treatment of separation anxiety in dogs
J. N. King, , K. L. Overall, D. Appleby, B. S. Simpson, C. Beata, C. J. P. Chaurand, S. E. Heath, C. Ross, A. B. Weiss, G. Muller, B. G. Bataille, T. Paris, P. Pageat, F. Brovedani, C. Garden and S. Petit
Temperament and personality in dogs (Canis familiaris): A review and evaluation of past research
Amanda C. Jones, and Samuel D. Gosling
The effect of early environment on neophobia in orange-winged Amazon parrots (Amazona amazonica)
Rebecca A. Fox and James R. Millam
The efficacy of collar-mounted devices in reducing the rate of predation of wildlife by domestic cats
S.H. Nelson, A.D. Evans and R.B. Bradbury
The influence of olfactory stimulation on the behaviour of dogs housed in a rescue shelter
Lynne Graham, Deborah L. Wells and Peter G. Hepper
The pet dogs ability for learning from a human demonstrator in a detour task is independent from the breed and age
Péter Pongrácz , Ádám Miklósi, Viktória Vida and Vilmos Csányi
The role of the image of a conspecific in the regulation of stereotypic head movements in the horse
D.S. Mills (a), and M. Riezebos (b)
Rodent Models Used To Analyze Behavior
Stephanie Pace
Behaviour Research and Therapy
A psychometric evaluation of the social skills rating system in children with attention deficit hyperactivity disorder
S. Van der Oord(a), E.M. Van der Meulen(b), P.J.M. Prins(a), J. Oosterlaan(c), J.K. Buitelaar(d) and P.M.G. Emmelkamp(a)
Acute nicotine withdrawal symptoms and anxious responding to bodily sensations: A test of incremental predictive validity among young adult regular smokers
Michael J. Zvolensky, Matthew T. Feldner, Ellen W. Leen-Feldner, Laura E. Gibson, Kenneth Abrams and Kristin Gregor
An abbreviated PTSD checklist for use as a screening instrument in primary care
Ariel J. Lang and Murray B. Stein
An experimental investigation of the impact of biological and psychological causal explanations on anxious and depressed patients? perception of a person with panic disorder
Danny C.K. Lam and Paul M. Salkovskis
Anxiety sensitivity in traumatized Cambodian refugees: A discriminant function and factor analytic investigation
Devon E. Hinton, Vuth Pich, Steven A. Safren, Mark H. Pollack and Richard J. McNally
Body checking and avoidance and the core features of eating disorders among obese men and women seeking bariatric surgery
Carlos M. Grilo, Deborah L. Reas, Michelle L. Brody, Carolyn H. Burke-Martindale, Bruce S. Rothschild and Robin M. Masheb
Brief cognitive-behavioral phone-based intervention targeting anxiety about the threat of attack: a pilot study
Eli Somer, Eitan Tamir, Shira Maguen and Brett. T. Litz
Cognitive therapy for obsessive - compulsive disorder
Kimberly A. Wilson and Dianne L. Chambless
Cognitive variables related to worry among adolescents: Avoidance strategies and faulty beliefs about worry
Patrick Gosselin, Frédéric Langlois, Mark H. Freeston, Robert Ladouceur, Myriam Laberge and Dominique Lemay
Cognitive-behavioral therapy for women with lifelong vaginismus: Process and prognostic factors
Moniek M. ter Kuile, Jacques J.D.M. van Lankveld, Ellen de Groot, Reinhilde Melles, Janneke Neffs and Maartje Zandbergen
Comparisons between rumination and worry in a non-clinical population
Ed Watkins, Michelle Moulds and Bundy Mackintosh
Concurrent excitors limit the extinction of conditioned fear in humans
Bram Vervliet, Debora Vansteenwegen, Dirk Hermans and Paul Eelen
Conducting extinction in multiple contexts does not necessarily attenuate the renewal of shock expectancy in a fear-conditioning procedure with humans
David L. Neumann, Ottmar V. Lipp and Storm E. Cory
Controlled and automatic uses of memory in depressed patients: effect of retention interval lengths
Françoise Jermann, Martial Van der Linden, Stéphane Adam, Grazia Ceschi and Alain Perroud
Development of the Anxiety Change Expectancy Scale (ACES) and validation in college, community, and clinical samples
David J.A. Dozois and Henny A. Westra
Distinctions between separation anxiety and social anxiety in children and adolescents
Robert F. Ferdinand, Ilja L. Bongers, Jan van der Ende, Willemijn van Gastel, Nouchka Tick, Elisabeth Utens and Frank C. Verhulst
Does sound stimulation have additive effects on cognitive-behavioral treatment of chronic tinnitus?
Wolfgang Hiller and Christian Haerkötter
Effects of suppression, acceptance and spontaneous coping on pain tolerance, pain intensity and distress
Ana I. Masedo and M. Rosa Esteve
Enhanced perceptual priming for neutral stimuli occurring in a traumatic context: Two experimental investigations
T. Michael and A. Ehlers
How effective are cognitive and behavioral treatments for obsessive?compulsive disorder? A clinical significance analysis
Peter L. Fisher and Adrian Well
Influence of expressed emotion and perceived criticism on cognitive-behavioral therapy for social phobia
Jason M. Fogler, Martha C. Tompson, Gail Steketee and Stefan G. Hofmann
Multimodal assessment of disgust in contamination-related obsessive-compulsive disorder
Bunmi O. Olatunji, Jeffrey M. Lohr, Craig N. Sawchuk and David F. Tolin
Panic patients reveal idiographic associations between anxiety symptoms and catastrophes in a semantic priming task
Raimund Schneider and Dietmar Schulte
Peritraumatic dissociation and experiential avoidance as predictors of posttraumatic stress symptomatology
Brian P. Marx and Denise M. Sloan
Sequential combinations of drug and cognitive behavioral therapy for chronic insomnia: An exploratory study
Annie Vallières, Charles M. Morin and Bernard Guay
Social phobics do not misinterpret facial expression of emotion
Pierre Philippot and Céline Douilliez
Socially anxious adolescents? perception of treatment by classmates
Anke W. Blöte and P. Michiel Westenberg
The effect of emotional context on cognitive inhibition and attentional processing in dissociative identity disorder
Martin J. Dorahy, Warwick Middleton and Harvey J. Irwin
The effects of self-focused rumination on global negative self-judgements in depression
Katharine A. Rimes and Ed Watkins
The prevention of depressive symptoms in low-income, minority children: Two-year follow-up
Esteban V. Cardemil, Karen J. Reivich, Christopher G. Beevers, Martin E.P. Seligman and Julie James
The relation between worrying and concerns: The importance of perceived probability and cost
Howard Berenbaum, Renee J. Thompson and Eva M. Pomerantz
The relationship between rumination, avoidance and depression in a non-clinical sample
Michelle L. Moulds, Eva Kandris, Susannah Starr and Amanda C.M. Wong
The role of self-blame for trauma as assessed by the Posttraumatic Cognitions Inventory (PTCI): A self-protective cognition?
Mike Startup, Lebogang Makgekgenene and Rosemary Webster
The structural relationships among generalized anxiety, obsessions?compulsions, and depression at the syndrome and sub-syndrome level
Ryan D. Donahue
Trained interpretive bias and anxiety
Elske Salemink, Marcel van den Hout and Merel Kindt
Treatment of obsessive?compulsive disorder: Cognitive behavior therapy vs. exposure and response prevention
Maureen L. Whittal, Dana S. Thordarson and Peter D. McLean
Unwanted memories of assault: what intrusion characteristics are associated with PTSD?
T. Michael, A. Ehlers, S.L. Halligan and D.M. Clark
Verbal, behavioural and physiological assessment of the generalization of exposure-based fear reduction in a spider-anxious population
Debora Vansteenwegen, Bram Vervliet, Dirk Hermans, Roy Thewissen and Paul Eelen
Worry and rumination: Differential associations with anxious and depressive symptoms and coping behavior
Ryan Y. Hong
The importance of dendritic mitochondria in the morphogenesis and plasticity of spines and synapses
Li Z, Okamoto K, Hayashi Y, Sheng M.
Concepts in Behavior - Section I: Natural Science of Behavior
S.G. Friedman (1), T.M. Edling (2) et C.D. Cheney (3)
Concepts in Behavior - Section II: Early Psittacine Behavior & Development
L. Wilson, P. Greene Linden et T. Lightfoot
Concepts in Behavior - Section III: Pubescent & Adult Psittacine Behavior
L. Wilson(1) and T. L. Lightfoot(2)
Clinical Techniques in Small Animal Practice
Fungal Infections of the Central Nervous System in the Dog and Cat
James Lavely DVM, DACVIM, and David Lipsitz DVM, DACVIM
Reduced Calorie And Carbohydrate Diet Slows Progression Of Alzheimer's In Mouse Model
?
Bon usage des médicaments dans le traitement des troubles dépressifs et des troubles anxieux de l'adulte - Argumentaire

Bon usage des médicaments dans le traitement des troubles dépressifs et des troubles anxieux de l'adulte - Recommandations

Domestic Animal Endocrinology
Thyroid hormone metabolism in the brain of domestic animals
P. Rudas, Zs. Rónai and T. Bartha
International Conference on Environmental Enrichment - August 2005
Journal of Behavior Therapy and Experimental Psychiatry
Implicit and explicit self-esteem in currently depressed individuals with and without suicidal ideation
Erik Franck, Rudi De Raedt, Mieke Dereu and Dirk Van den Abbeele
Is post-event processing specific for social anxiety?
Lydia Fehm, Gesine Schneider and Jürgen Hoyer
Memory of childhood trauma before and after long-term psychological treatment of borderline personality disorder
I.P. Kremers, A.E. Van Giezen, A.J.W. Van der Does, R. Van Dyck and Ph. Spinhoven
Mnemonic intrusions into working memory in psychometrically identified schizotypal individuals
Bruno Kopp
Panic and avoidance in panic disorder with agoraphobia: Clinical relevance of change in different aspects of the disorder
Jonas Ramnerö and Lars-Göran Öst
Sleeping with the enemy: Clock monitoring in the maintenance of insomnia
Nicole K.Y. Tang, D. Anne Schmidt and Allison G. Harvey
The reinforcing effect of contingent attention on verbal perseverations of two children with severe visual impairment
Bruno Facon, Mary Beghin and Vinca Rivière
Journal of Comparative Psychology
The Effect of Human Command Phonetic Characteristics on Auditory Cognition in Dogs (Canis familiaris)
M. Fukuzawaa, D.S. Mills, and J.J. Cooper
Journal of Feline Medicine and Surgery
Social organization in the cat: a modern understanding
Sharon L. Crowell-Davis*, Terry M. Curtis, Rebecca J. Knowles
Journal of the American Veterinary Medical Association
A community approach to dog bite prevention
American Veterinary Medical Association Task Force on Canine Aggression and Human-Canine Interactions
Aromatherapy for travel-induced excitement in dogs
Deborah L. Wells, PhD
Assessment of stress levels among cats in four animal shelters
Emily C. McCobb, DVM, MS; Gary J. Patronek, VMD, PhD; Amy Marder, VMD; Julie D. Dinnage, DVM; Michael S. Stone, DVM, DACVIM 2005
Association of pruritus with anxiety or aggression in dogs
Mary P. Klinck, DVM; Frances S. Shofer, PhD; Ilana R. Reisner, DVM, PhD, DACVB
Behavioral responses to two intranasal vaccine applicators in horses and ponies
Elkanah H. Grogan, BS, and Sue M. McDonnell, PhD *
Characteristics of compulsive tail chasing and associated risk factors in Bull Terriers
Alice A. Moon-Fanelli, Nicholas H. Dodman, Thomas R. Famula, and Nicole Cottam
Control of urine marking by use of long-term treatment with fluoxetine or clomipramine in cats
Benjamin L. Hart, DVM, PhD, DACVB; Kelly D. Cliff, DVM; Valarie V. Tynes, DVM; Laurie Bergman, VMD
Effect of a synthetic appeasing pheromone on behavioral, neuroendocrine, immune, and acute-phase perioperative stress responses in dogs
Carlo Siracusa, Xavier Manteca, Rafaela Cuenca, Maria del Mar Alcalá, Aurora Alba, Santiago Lavín, and Josep Pastor
Effects of dog-appeasing pheromones on anxiety and fear in puppies during training and on long-term socialization
Sagi Denenberg, DVM; Gary M. Landsberg, DVM, DACVB
Gastric ulcer development in horses in a simulated show or training environment
Scott R. McClure, DVM, PhD; Douglas S. Carithers, DVM; Sheila J. Gross, PhD; Michael J. Murray, DVM, MS
Medical and behavioral surveillance of dogs deployed to the World Trade Center and the Pentagon from October 2001 to June 2002
Cynthia M. Otto, DVM, PhD, DACVECC; Amanda B. Downend, BA; James A. Serpell PhD; Lisa S. Ziemer, VMD; H. Mark Saunders, VMD, MS, DACVR
National survey of owner-directed aggression in English Springer Spaniels
Ilana R. Reisner, DVM, PhD, DACVB; Katherine A. Houpt, VMD, PhD, DACVB; Frances S. Shofer, PhD *
New scale interprets pain from feline facial expressions
Katie Burns
Prevalence of house soiling and aggression in kittens during the first year after adoption from a humane society
John C. Wright, PhD, and Richard T. Amoss, BA
Randomized, controlled clinical trial of the efficacy of fluoxetine for treatment of compulsive disorders in dogs
Mami Irimajiri, Andrew U. Luescher, Genefer Douglass, Carol Robertson-Plouch, Alan Zimmermann, and Rebecca Hozak
Systematic review of the use of pheromones for treatment of undesirable behavior in cats and dogs
Diane Frank, Guy Beauchamp, and Clara Palestrin
Underlying medical conditions in cats with presumptive psychogenic alopecia
Stephen E. Waisglass, DVM; Gary M. Landsberg, DVM, DACVB; Julie A. Yager, BVSc, PhD; Jan A. Hall, BVM&S, DACVD
Veterinarian-client-patient communication patterns used during clinical appointments in companion animal practice
Jane R. Shaw, DVM, PhD, Brenda N. Bonnett, DVM, PhD, Cindy L. Adams, MSW, PhD, Debra L. Roter, DrPH
Le cerveau et l'amour
Olivier Postel-Vinay
Le Quotidien du Pharmacien
Du bon usage des antidépresseurs
David Paitraud
Faut-il choisir entre l'âme et le corps ?
Propos recueillis par Patricia GARRIGUES et Didier DOUKHAN
Les chemins de la guérison
Didier Doukhan
Les voies neuronales des psychotropes
Didier Rodde
Petit lexique des maladies mentales
Nicolas Tourneur
Psychotropes ou méthode douce ?
Christine Nicolet
Un pharmacien à l'écoute de ses clients
Charles Ducroux
Une schizophrénie bien diagnostiquée
Charles Ducroux
Alzheimer's symptoms reversed in mice
Roxanne Khamsi
Friendly foxes are cleverer
Emma Marris
Genetic Regulation of Behavioral and Neuronal Responses to Fluoxetine
Brooke H. Miller, Laura E. Schultz, Anisha Gulati, Michael D. Cameron and Mathew T. Pletcher
A Meta-Analysis of Studies of Treatments for Feline Urine Spraying
Daniel S. Mills, Sarah E. Redgate, Gary M. Landsberg
The Welfare Consequences and Efficacy of Training Pet Dogs with Remote Electronic Training Collars in Comparison to Reward Based Training
Jonathan J. Cooper, Nina Cracknell, Jessica Hardiman, Hannah Wright, Daniel Mills
Revue de presse de l'AVMA
MiR-16 Targets the Serotonin Transporter: A New Facet for Adaptive Responses to Antidepressants
Anne Baudry, Sophie Mouillet-Richard, Benoît Schneider, Jean-Marie Launay, Odile Kellermann
Human behavior preceding dog bites to the face
P. Rezac, K. Rezac, P. Slama